Careers for Purpose (CFP) and The Nonprofit Career Coach provides specialized recruitment, career coaching, and leadership training's to help organizations, professionals and students to lead from within to accelerate their mission.  Our mission is to help propel your purpose! We combine old principles with proven strategies to produce new results.
Here at CFP and the Nonprofit Career coach we are passionate about guiding people's careers into the right mission in the social sector. Our services are designed for:
Individuals making a career transition in nonprofits or social enterprise organizations
Sector switchers (switching from education to the environment sector for example)
Leaders wanting new strategies to achieve higher performance
Professionals who want to leverage their volunteer or pro-bono experience for a nonprofit job
Small to mid sized nonprofits and social enterprise
Organizations needing help recruiting purpose driven employees
Life After AmeriCorps, VISTA'S or Promise Fellows
Net Impact members
YNPN members
Nonprofit Interns
Returned Peace Corps Volunteers (RPCV's)
Why choose Mark McCurdy?

Niche
We are the leader in combining recruitment and professional development for purpose driven organizations and professionals. Here at CFP and The Nonprofit Career Coach, we know that the nonprofit and social enterprise organizations of today aren't merely looking for skilled employees; they want passionate, highly talented people who are driven by purpose.

Experience
We bring more than a decade of recruitment experience, from entry to executive level. We understand the nonprofit and social enterprise industry, and we have unparalleled access to professionals on the east coast that will help shorten your search for employees or employment.

Passion, Purpose, and Focus
Our purpose is to help your organization uncover top talent and professionals find a career you love.  Our focus is to make sure your organization and individuals accelerate your mission. We use a one-of-a-kind training framework called The Social Impact Compass. This helps to ensure the right match for your next purpose driven employee or your next nonprofit position.

Guarantee
We offer the best value in recruitment and coaching space. All of our packages are guaranteed. If you do not believe the concepts and techniques provided add value to you or your organization we will make it right!
Invaluable Career Coaching

"With Mark's help, I was able to upgrade my résumé, refocus my job search and polish my interviewing skills.  Instead of wasting of time going on "practice" interviews for jobs I didn't want, I have focused on positions I am truly interested in. Before I met with Mark I sent out 0ver 50 resumes. After meeting with Mark I sent out 5 resumes and got three interviews and two job offers"
Julie F.
Nonprofit Career Coach Client
Here at Careers for Purpose and the Nonprofit Career Coach, we know that organizations today aren't merely looking for skilled employees; they want passionate, highly talented people who are purpose driven. We understand that when a candidate works for your social enterprise or nonprofit, giving time and knowledge to advance the mission, the process has the potential to unleash passion, creativity, and innovation that will benefit the organization and those it serves.
About Mark McCurdy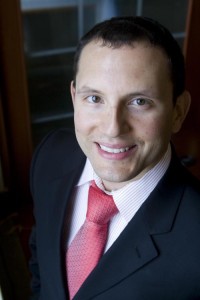 Mark McCurdy, Author, Chief Purpose Officer and Founder of Careers for Purpose and the Nonprofit Career Coach, a boutique company helping job-seekers, social enterprises and nonprofit organizations fulfill their missions. As an inspiring leader, in-demand speaker, trainer and one of the first nonprofit career coaches in the country, Mark has helped over 4000 professionals accelerate their nonprofit careers and has also assisted nonprofit organizations in unearthing skilled human capital. Mark has the unique experience of working in the nonprofit, for-profit and social impact sector and brings this knowledge to his clients.
In 2008, Mark founded the Nonprofit Career Coach & Careers for Purpose with the goal of "connecting the brightest hearts and minds with the best nonprofits." We are dedicated to serving idealistic, responsible job seekers who want to have a positive impact in their community.  The Nonprofit Career Coach provides strategic one-on-one career coaching, mentoring, workshops and training to job seekers who want help to accelerate their nonprofit and social impact career.
You'll find that the business philosophy of Careers for Purpose and the Nonprofit Career Coach is similar to that of a nonprofit organization. We put our mission ahead of our profit margin, and we take a team approach to serving our clients. The benefit to our clients is a team of honest, hard-working, and responsive specialists that are dedicated to serving you and your organization.
About Tomasz Kierul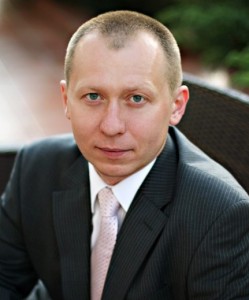 Tomasz, a fundraiser, facilitator and coach working with transformation and meaningful conversation to challenge the status quo, and with authentic leadership and fundraising for lasting change. Tomasz is a certified fundraising executive through CFRE International and a certified coach through the Institute for Professional Excellence in Coaching.
He works internationally with leaders, fundraisers, groups, organizations and individuals to create places and spaces for more possibility and learning in the face of challenge and change. Tomasz has a passion  for helping people connect the dots, create opportunities and make dreams a reality.